About Us
Paravyoma Technologies Private Limited has extensive experience in a wide range of Information Technology applications, and provides top-notch service and support to leading businesses across the globe, including several Fortune 500 companies. We help enterprises identify and capitalize on opportunities for increased efficiency, and our clients rely on us to provide solutions, information, and ideas to grow their businesses.
Scale is crucial to IT success. We have the proven expertise to help your organization source and place the right number of resources in the right place, at the right time, to provide the optimal solution for your current IT project.
With experience developing complete end-to-end software solutions, we have the perfect blend of aesthetic and technical skills to deliver sophisticated and polished software projects, including apps. With a detailed understanding of front-end and back-end development for the major mobile app platforms, we're best placed to advise and deliver on your new app or business idea. We've worked with companies such as Mercedes Benz, Merrill Lynch, BNY Mellon, Oracle and Markit USA. And in a number of industries including Banking, automotive, leisure, insurance and luxury brands.
Managed IT Services
Having a reliable IT system is crucial for the day-to-day running of your business. Paravyoma Technologies managed IT services will manage and maintain your key IT systems, leaving you to concentrate on your business.
Web Design and Development
Website design and development is probably what Paravyoma Technologies is most well-known for. Our talented team of web designers and developers have created sites for financial companies, Not-for-profit organizations, consumer service businessses, eCommerce businesses and many more – so whatever your business is, we can make it happen online.
Cloud Services
Cloud services from Paravyoma Technologies can help your organization realize business objectives by building, deploying and managing workloads on a multi-cloud environment integrated with your traditional infrastructure. Our expertise and processes help you build a complete, security-rich solution that creates new value for your business.
Application Development
At Paravyoma Technologies we specialize in the custom design, development and implementation of customer oriented software applications. The development team effectively analyses the current IT process of the clients.
QA Testing
At Paravyoma Technologies, we have more than a decade of experience in software testing, and we have a well-equipped lab where we can verify, document, and communicate results, develop reports, and evaluate the effectiveness of corrective action/follow-up. We adhere to the latest standards in test processes and methodologies and also make usage of automation techniques. Out standardized testing methodology is based on an effective system of reviews and is efficient as well as cost effective.
Mobile Application Development
We make beautiful apps that are brilliantly intuitive. Our designers and developers take time to fully understand your target audience and carefully construct the perfect user interface to match their requirements. The Paravyoma Technologies design team have a keen eye for the latest design trends. We'll always try and innovate, pushing the boundaries of what can be achieved. We're working for you to unlock the best user experience for your customers.
Siddharth Gaur, Co-Founder / CEO
A tech and Internet technology leader, with extensive international experience as a CTO and CEO in environments of extreme technical complexity of high scale.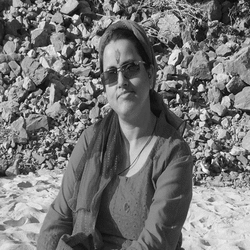 Bharati Bhat, Director / CFO
A strong program and project management expert with good experience in finance, vendor management and supply chain management.
Rajni Gaur, Director
Immense experience in HR operations. Also in education sector as has worked as an educator for many years and also heading an educational institution.